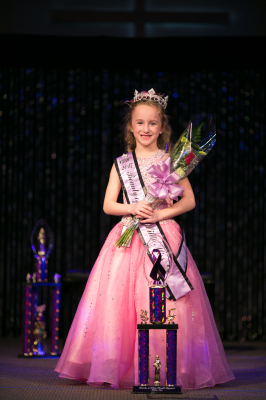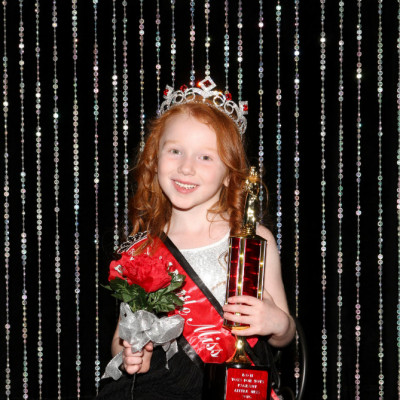 Meeka is 6 years old .  She is in Kindergartener at her Elementary School. Meeka is a competitive dancer, baton twirler, and she is also a member of the American Mensa Foundation.  Meeka enjoys tumbling, singing, and acting. In the future, she has plans  to continue to raise money for charities.

Keeley is a 5-year-old.  She is homeschooled and is currently in Kindergarten. She enjoys playing soccer, participating in the March of Dimes,and Relay for Life. Keeley loves spending time with her family and friends, singing songs about Jesus, and baking cupcakes and cookies with her mom.  Keeley's future plan is to be a doctor or a veterinarian.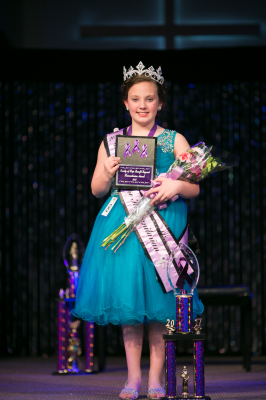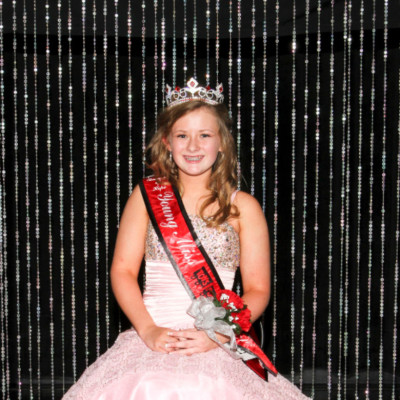 CChloe is a 12 years old and is in the 7th grade in High School. She is a  member of Junior High Student Council, a Cheerleader, and plays many sports.
Chloe enjoys photography, baking, sewing, and visiting animal shelters. she plans to graduate with honors and attend Purdue University to study Veterinary Science.

Haley is 10 years old. She is in the fith grade at her school.  She is involved in competitive gymnastics, basketball and 4H. Her hobbies include: Antique Tractors, drawing, and reading. In the future she wants to continue with gymnastics and hopefully open her own gymnastics training center. Haley also plans to attend college to become a speech pathologist.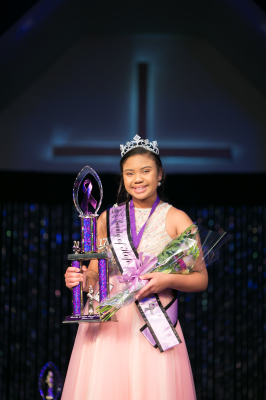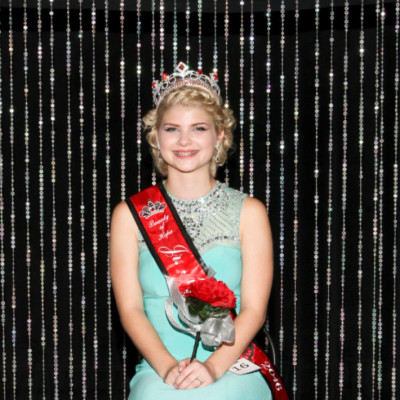 Prayse is 13 years old. She is in 7th grade at her school. She enjoys playing basketball, volleyball and softball. Her hobbies include: singing and playing instruments. Prayse plans to further her education by becoming a pediatrician and would love to use her voice to become a famous singer.

Gwynn is 15 years old and is a Freshmen in High School. She is involved with volunteering her time to many organizations, competitive dance. Gwynn enjoys

dance, acting, writing, health and fitness. She is preparing to graduate with honors and a scholarship to Hanover College where Gwynn would major in Nutrition.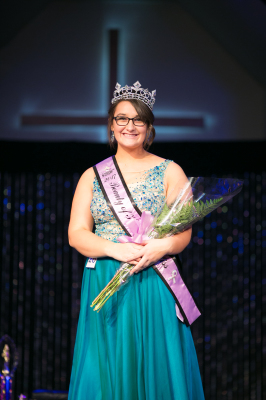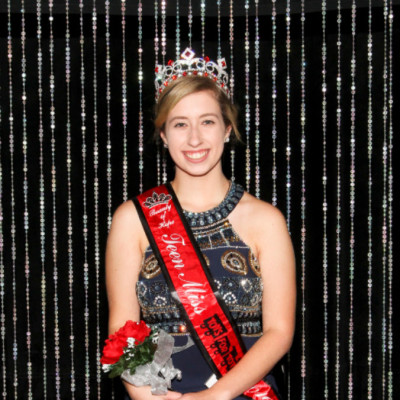 Rachel is  17 years old. She is a junior at her high school. She is a member of national honor society, art club president, Junior class secretary, and a mustang mentor. Rachel enjoys painting, ceramics, volunteering and reading. Her future plans are to attend Indiana State University to get her Bachelor's degree in Art Education.

Skrya is a 16 years old and is a sophomore in High School.  Skyra is involved in tennis, choir, and is a voluntary worker. She enjoys volunteering, writing, singing, and crafts.  After completing high school with High honors Skyra plans to attend Purdue University to pursue her dream to become an elementary teacher.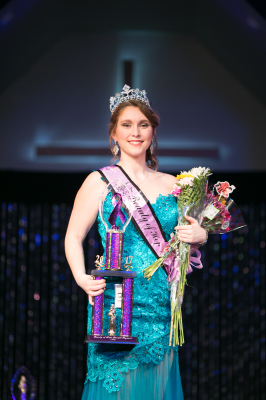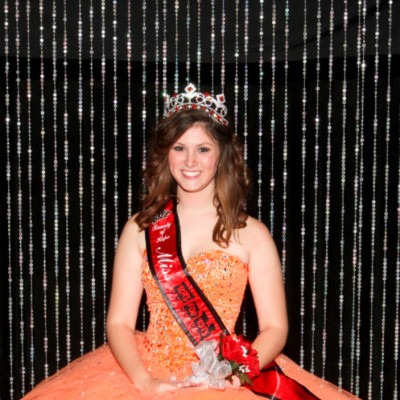 Storie is 19 years old.  She is a freashman at her univerity. She is the Vice President of Community Service for her Hall, on the board of student recruitment for the university's Dance Marathon and is part of the Color Guard. Her hobbies include dancing, traveling, yoga, singing and reading. Storie plans to finish her major in Communications to become a travel journalist.

Shania is an 18 years old and is a Freshman in College. She is a member of Alpha Omicron Pi, volunteers for Animal Welfare League of Montgomery County, and volunteers her emcee skills to many events. Shania enjoys golf, dance, and archery. She plans to either pursue a career in television or radio, becoming either a News Anchor, or a Radio DJ at a top 20 station.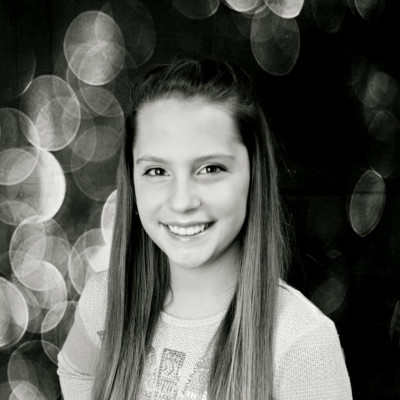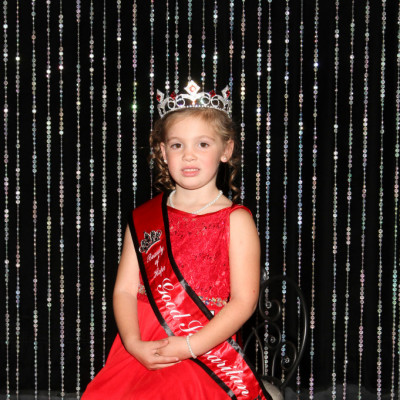 Hailey is 11 years old. She is in the 5th grade at her Elementary School. She loves volunteering at the local animal shelter, operation find and feed and collecting items for the homeless. Hailey enjoys reading, crafting, playing with her pets, and playing with her friends. She plans to attend Indiana University to study Teaching.

Ryeanne is 5 years old and a Kindergarten, She participates in swimming, soccer and jazz dance.  Ryeanne loves to swim, play with her sisters and friends, doing pageants, and being in parades.  She likes the Teenage Mutant Ninja Turtles. When she grows up Ryeanne want to be a veterinarian.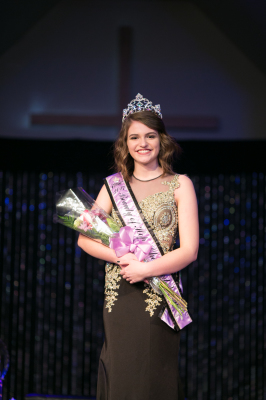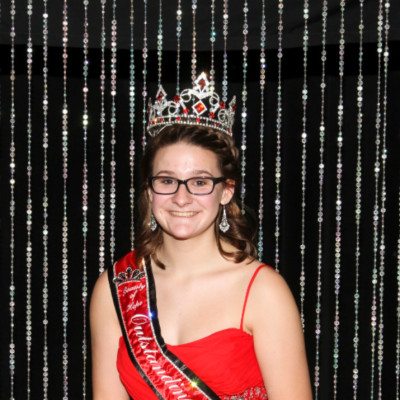 Cherished Queen- Sheridan

 Sheridan is 15 and is a freshman at her high school. Her activities include track and field, soccer, student council, class officer, cross country manager, and academic bowl member. Sheridan enjoys playing soccer, community service, art, choir, and babysitting.  She plans major
in Elementary Education while working as a cosmetologist.

Lexie's enjoys playing softball and volleyball. She is a Jr. high cheerleader, a Jr. high swim team member and is on the Jr. high sun beams. Lexi has been a member of 4-H member for six years. In her spare time she enjoys spending time with friends, shopping and being with family.